THE LAST WORD IN DEBT RELIEF. PREIOD!

IS CREDIT CARD DEBT GETTING YOU DOWN? THE SOLUTION IS HERE!

MOST UNSECURED DEBTS QUALITY FOR ENROLLMENT
Credit Cards, Personal Loans, Store Cards, Gas Cards, Signature Loans, Business Debt, Privately backed student loans and some SBA loans... current, late, delinquent, charged off, closed

STOP MAKING PAYMENTS TO CREDITORS - NO SAVINGS ACCOUNT REQUIRED

STOP THE WORRY & HARRASSMENT
Avoid Bankruptcy
Avoid Foreclosure
This is NOT Debt Settlement, Debt Consolidation, or Debt Negotiation
No Never-Ending Payment Plans

100% MONEY BACK SERVICE GUARANTEE!

SUMMIT HORIZON:
Debt Relief Process takes approx. 6-9 months, a 24/7 consumer portal is there to keep track of progress.
Testimonials
Summit Horizon is a great company with great employees. The customer service is the best I have experienced. I will recommend Summit Horizon for all financial needs.
Temberly Mitchell
Mr. Lobe was very professional in handling my needs. I would definitely recommend his company to family and friends.
Cynthia Butler
I would recommend this company to all my friends and family. Awesome guy, Mr. Morris Lobe get the job done. He answer all my concerns and explain it as well. He ALWAYS answer my calls or texts. I'm excited about my results and will continue to work with Summit in the near future, if needed. Great guy actually, the best to be frank. I'm a appreciative client.
Tara Jones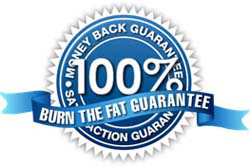 CALL TODAY
For Appointment to Find Out How You Can Get Relief From Your Unsecured Debts
(877) 637-3233
Summit Horizon